About Us
American Manufacturing Company, Inc. manufactures onsite wastewater and water system products and controls, including the Bull Run Valve™, Dial‐A‐Flow™, CoolGuide™, Perc‐Rite® drip dispersal, poly distribution boxes, and control systems. We provide residential and commercial drip system technical support for design, installation, and service. Our signature design tools include residential and commercial drip dispersal design manuals plus our Perc‐Rite® automated CalcTool for residential drip dispersal system design.
American Manufacturing Company, Inc. manufactures many specialty onsite wastewater system packages, including recirculating sand filters, pump stations, and the Perc‐Rite® drip dispersal system. American can fabricate engineered, skid mounted pump and control systems, test them in‐house and ship the complete assembly ready for installation.
Through our UL-certified controls division, we provide state‐of‐the‐art onsite controls. American will design and build virtually any onsite wastewater, water system, or process controller. American can be involved with the system's entire operation, whether potable water, process water, or wastewater.
American has on‐staff professional engineers, designers, soil scientists, and trained sales personnel with extensive experience in state‐of‐the‐art control systems.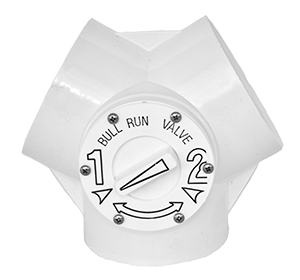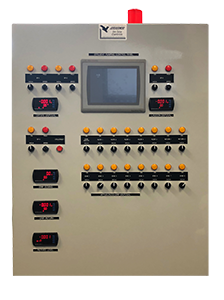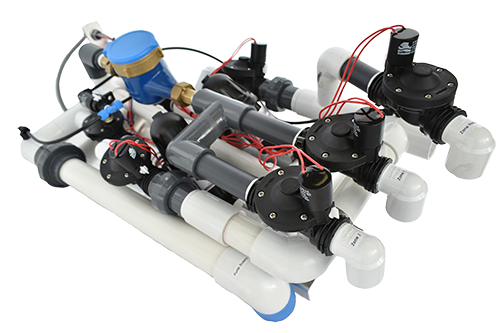 Control System Design
With our extensive knowledge of water and wastewater systems, American Manufacturing Company, Inc. can work with your design team to design a control system to automate any electro‐mechanical process. Upon completion of the design, you will be provided with AutoCAD drawings, backplate layouts, and a complete sequence of operations.
Learn More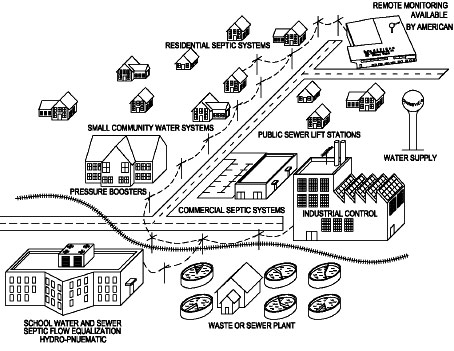 Production and Assembly
To save costs, improve quality, and lower operational expenses, many companies outsource their production and assembly of standard control systems to American Manufacturing. Because of the volume of components purchased by American for our production, we can typically supply the raw materials at a lower cost than most distributors.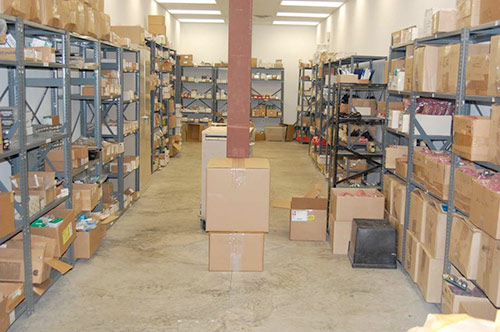 Custom Fabrication
With our state‐of‐the‐art manufacturing facility located in Elkwood, VA, American Manufacturing can provide specialized production of your custom‐designed control system. Our 5-ton overhead crane has expanded American's manufacturing capabilities to allow for complete assembly and testing of filtration and control systems within a controlled environment.
Careers
We are always looking to meet creative, innovative, and talented individuals to help us serve our clients as we grow. We are comprised of registered and professional electrical engineers, soil scientists, sales, support, and production staff. If you are interested in a career in the environmental field, American may be an excellent place for you. Please forward your resume to Bryan Allen.
Submit Your Resume